This file part of www.dodgejeffgen.com website
      One-Room School Houses of Dodge County.  An online eBook
Main Street School
District # 1
Lebanon Township
Year

Ending

Teacher

Year

Ending

Teacher

1901

1940

Harold Roggenbauer

1902

William Anton

1941

"

1903

1942

Jeanette Ostrom

1904

William Anton

1943

Evelyn Gerth

1905

1944

"

1906

Grover J. Arndt

1945

Mrs. Isabel Tremaine

1907

"

1946

"

1908

Julia Owen

1947

Mrs. Alice Krebs

1909

Winnifred Shannon

1948

Mrs. Emma Laughlin

1910

"

1949

"

1911

Rose Murphy

1950

"

1912

Winnifred Shannon

1951

"

1913

Margaretha Fitzpatrick

1952

"

1914

Winnie R. Owen

1953

"

1915

"

1954

Mrs. Shirley Oestreich

1916

"

1955

Mrs. Emma Loughlin

1917

"

1956

"

1918

Loretta R. Burns

1957

Closed

1919

"

1920

"

1921

Lauretta Winkleman

1922

"

1923

Archie L. Johnson

1924

John Petrina

1925

Hildegarde Maeder

1926

"

1927

"

1928

Mary L. Richards

1929

"

1930

"

1931

"

1932

Carl E. Bredelow

1933

"

1934

"

1935

Veronica McFarland

1936

Arnold Wild

1937

"

1938

"

1939

"
<![if !vml]>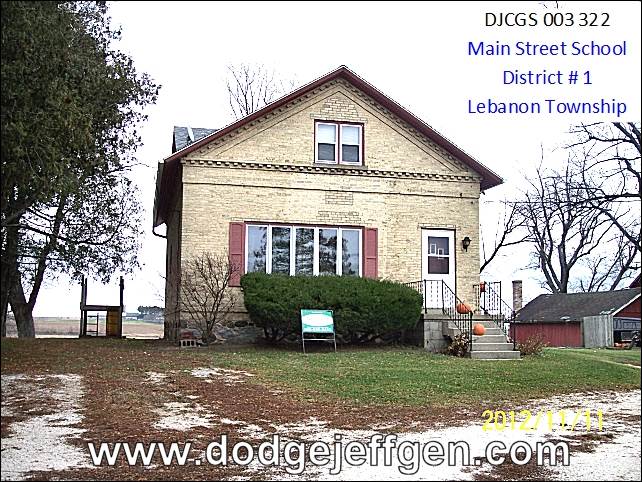 <![endif]>
<![if !vml]>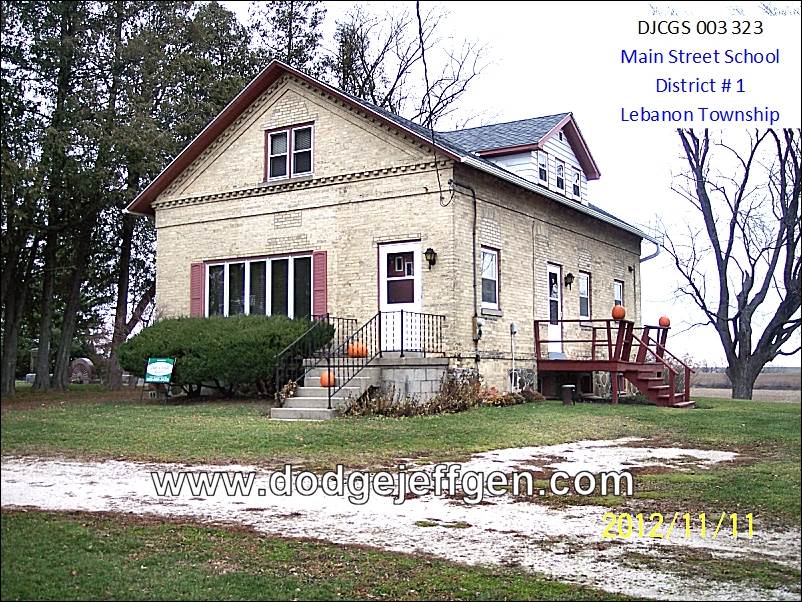 <![endif]>
Emma Cromheecke Loughlin
<![if !vml]>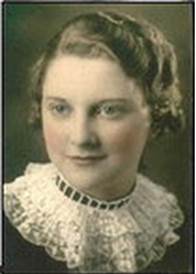 <![endif]>COLUMBUS — Emma Cromheecke Loughlin, age 94, passed peacefully at her daughter's home in Santa Cruz, Calif., on Tuesday, Dec. 24, 2013, surrounded by family. Emma "Em" was a loving, energetic, devoted wife, mother, daughter, sister, aunt, grandmother, great-grandmother, teacher and friend.
She taught hundreds of children in Wisconsin and Illinois over a successful 60-year teaching career, from one-room rural schoolhouses teaching grades K through eight through the open classrooms of the 1970s and '80s. Her favorite was teaching fifth grade, specializing in reading and science "outdoor" education.
Emma was born on March 5, 1919, in Deansville, the fifth child in a family of six. Her parents, Hector and Helena (Denolf) Cromheecke, immigrated to the U.S. from Belgium in the early 1900s. Her father helped to build the railroad in Alaska with many tales to tell. As a child, Emma used to wander across the country road to a one-room schoolhouse and watch the children learning; she longed to be an elementary school teacher.
On June 3, 1936, at the age of 17, she graduated from Columbia County Normal Teachers College in Columbus and began teaching in a one-room schoolhouse (Lost Lake School), often riding her horse to work early to light the wood stove and kerosene lanterns at the start of each day. At a school picnic, she met Leo Loughlin, a supervising teacher at the adjacent Eldershade and Benjamin Franklin schools, located 1.5 miles from the Cromheecke home.
Emma's baby sister, Marian Metzger, was taught by Leo in the third and fourth grades. Emma and Leo were married on June 12, 1939. They had four children and enjoyed more than 64 years together. Leo was the love of her life. They shared a passion for teaching, environmental "outdoor" education, home, family and church. During the summer of 1942, Emma and Leo moved to Watertown where they built their dream house together and lived happily raising their children for 16 years.
From 1936-59, Emma taught at many one-room rural schools in Dodge County including the Main Street School in Lebanon. In 1958, Emma graduated from the Wisconsin State Teacher's College at Whitewater with a bachelor's in elementary education and accepted a teaching position at Emerson Elementary in Madison.
From 1954-59, Leo received his master's and doctorate in educational psychology at the University of Wisconsin-Madison, with the family spending summers at the Tent Colony on Lake Mendota. After graduation, Leo accepted a position as professor of education and later department head at Northern Illinois University and the family moved to DeKalb, Ill., in 1960.
Emma worked at Littlejohn and Jefferson elementary schools in DeKalb for 38 years from 1960-98. She received her master's in education specializing in reading at NIU, graduating with her son James in 1964. Both Emma and Leo were active members of Christ the Teacher Chapel at Northern Illinois University and also St. Mary's Catholic Parish in DeKalb. She never tired of learning and was proud that she had almost enough credits to earn her doctorate in education which she considered doing at the age of 92. Emma's classrooms were always magical, filled with learning, not just the three R's, but also plays, songs, storytelling and art projects. Every year she would find a caterpillar for her science curriculum and students would watch it spin a golden chrysalis and morph into a beautiful Monarch butterfly flying around her classroom to the delight of her students and principal. Then, there were the pollywogs, watching them grow legs and absorb their tails. Science came alive in Emma's classroom.
She believed in the importance of physical activity. Everyone learned to play softball, especially the girls. She taught them to bat, throw and run ... never tell her that a "girl" could not do something. Every Thanksgiving her class shared a meal drawing their own plates on a long piece of parchment, and eating finger foods, so no one would go without a party. She knew her students, not just their names, but their families, their siblings, their likes, their dislikes, their talents, dreams and disappointments. To Emma there were no strangers, just friends she had not met yet. People would share their life story with her on a bus, in a train station, on the airplane, even camping and they would say later, "I never tell anyone those things, she is just so understanding."
Every year Emma would walk her entire class three miles to the Ellwood House, a national historic mansion to learn the local history, and she would do this even when she was 76 and 77, until she could do it no more. She retired from full-time teaching at the age of 78, though she planned to return some day to the classroom.
Emma is survived by her sister, Marian Metzger of Columbus; four children, Patrick (Chris), a dentist, of Mt. Vernon, Wash., James (Lee), a lawyer, of Moberly, Mo.; Kathleen (Randy Rea) a medical doctor, of Santa Cruz, Calif., and Maureen (Brian Schaeffer), a veterinarian, of Santa Cruz. She is also survived by 11 grandchildren, and more than 30 great-grandchildren. In 2008, she celebrated her 90th birthday in Carmel Valley, Calif., where she played her harmonica with a mariachi band at a family reunion.
Her energy and kindness for others was known to all who loved her. She would cry with her students while reading a chapter a day of "Little Britches," "All Mine to Give" or "Box Car Children." Her former students shared these memories with her family. She was happiest when surrounded by family, friends and students. She loved to dance, sing, play the harmonica, watch movies, laugh and eat popcorn. She loved children of all ages and they loved her.
Emma was preceded in death by her parents, Hector and Helena Cromheecke of Columbus; her two brothers, Remi and Maynard; her two sisters, Mary Potenberg and Irene Pashley; and her beloved husband, Leo James in 2003. She also lost a beloved great-granddaughter Gracie O'Loughlin, due to a rare form of spinal cancer, neuroblastoma. Her family hopes they are dancing, singing and reading books together.
A memorial celebration of Emma's life will be held at noon with visitation for family and friends beginning at 11 a.m., on June 28, at St. Jerome Catholic Church, 1550 Farnham St., in Columbus. After a luncheon, a songfest at St. Michael's Catholic Cemetery in Beaver Dam will follow where she will be reunited with her husband, Leo, on a gentle hillside overlooking the Beaver Dam Lake where they used to ice skate. The family will stay the weekend at the Campus Inn in Beaver Dam. Memories/condolences can be shared with the family in care of The Loughlin Family, 865 Pine Tree Lane, Aptos, CA 95003, or email mhloughlin@aol.com. The family would like to say to all of her family, friends and students, "Thank you for being a part of her life and ours, she loved you all dearly."
Jensen Funeral and Cremation 248 S. Ludington St., Columbus
<![if !vml]>

<![endif]>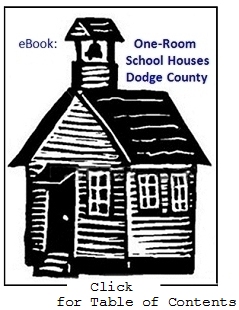 <![if !vml]>

<![endif]>