This file part of www.dodgejeffgen.com website
      One-Room School Houses of Dodge County.  An online eBook
Horicon School
District # 1
Hubbard Township
| | |
| --- | --- |
| Yr End | Teacher |
| | |
| 1850 | Mr. Kaster  |
| 1851 | Mr. Kaster  ? |
| 1852 | Mr. Churchill |
| 1853 | Mr. Churchill   ? |
| 1854 | Frank Thomas |
| 1855 | Frank Thomas ? |
| 1856 | Frank Thomas ? |
| 1857 | Mr. & Mrs. Aaron Pickett |
| 1858 | Mr. & Mrs. Aaron Pickett, Miss Sargent, Mrs. Hargraves |
The Horicon School District began operating in a large multi-room school building called "Academy Hall" beginning in 1857, and the number of teachers employed by the district increased as their enrollment grew.  We did not record these large faculty lists, since the district was no longer operating as a rural school.
<![if !vml]>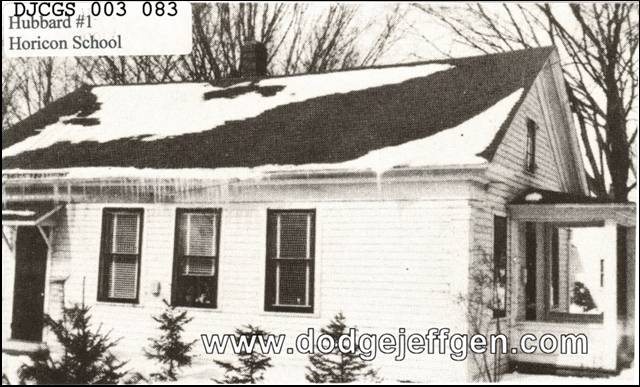 <![endif]>
Horicon was incorporated as Village in 1855.  However, in June 1850, the school district levied a tax of $400.00 and erected a one room school on corner of Hubbard & Walnut.  Teachers in this school were Messrs. Kaster, Churchill and Frank Thomas.  The one room school was vacated in 1857. It was then used as a German Academy by a group of German settlers with Louis Bouchtal in charge.  It ran 2 years.  St. Malachy's had school for a few years, taught by 2 nuns from Beaver Dam and Miss Elizabeth Eagan.
<![if !vml]>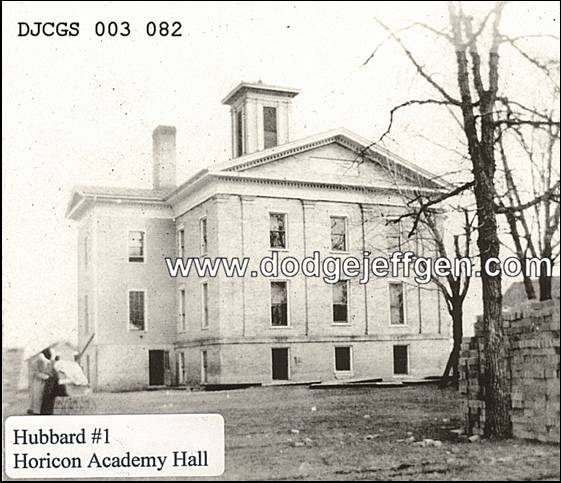 <![endif]>
<![if !vml]>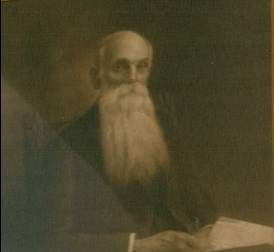 <![endif]>
Aaron E. Pickett
When railroad came to Horicon in 1855, population grew so rapidly that the one room school was no longer big enough. At annual school meeting it was discussed to build a larger school. "The Horicon Union School" was built costing $6,000.00. It opened April 20, 1857 with 150 students and 2 teachers. They were Mr. & Mrs. Aaron Pickett. See Picture above of Aaron E. Pickett. The building was called Academy Hall. It had 3 stories and a basement. By June, 1857, enrollment was at 220 and 2 more teachers were hired – Miss Sargent and Mrs. Hargraves. By 1888, a separate building was built for the primary department. In 1906, a $22,000.00 high school brick wing was added. Prof. Aaron E. Pickett was the first principal. On Nov. 17, 1920, Academy Hall burned down.
<![if !vml]>

<![endif]>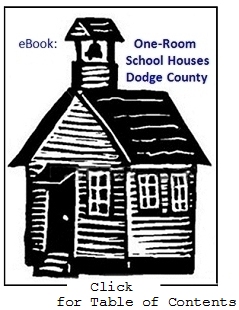 <![if !vml]>

<![endif]>