This file part of www.dodgejeffgen.com website
      One-Room School Houses of Dodge County.  An online eBook
Duplex
District # 2
Theresa Township
This school district actually had two school buildings in the same district, and they stood at opposite ends of the district.  You might think that this meant they had to hire two teachers.  Not so!  In the fall, school would begin in one of the schools, and during the Christmas break, parents would pack up all the school materials and move them to the other school.  School continued in the second school for the remainder of that school year, and would then begin there again the next fall. 
At Christmas time, they would move back to the first building.
A continuous cycle of "education on the move."
| | | | |
| --- | --- | --- | --- |
| Yr End |   Teacher | Yr End | Teacher |
| 1868 | Mary Ann Riley | 1898 | ? |
| 1869 | Mary Ann Riley | 1899 | ? |
| 1870 | Mary A. Greene | 1900 | ? |
| 1871 | Mary A. Greene | 1901 | ? |
| 1872 | Carrie E. Adams | 1902 | Charles R. Macksam |
| 1873 | Mary A.Greene | 1903 | ? |
| 1874 | Adolph Cors | 1904 | Melvin Meigs |
| 1875 | Mary A. Greene | 1905 | ? |
| 1876 | ? | 1906 | Theodora Nagel |
| 1877 | ? | 1907 | Theodora Nagel |
| 1878 | August Macksam | 1908 | Elsie Radloff |
| 1879 | August Macksam | 1909 | Elsie Radloff |
| 1880 | Laura Adams | 1910 | Elsie Radloff |
| 1881 | Grace Kite | 1911 | Elsie Radloff |
| 1882 | Grace Kite | 1912 | Adela Pietz |
| 1883 | Katie Boyle | 1913 | Miss Tillie M. Berres |
| 1884 | Katie Boyle | 1914 | Miss Tillie M. Berres |
| 1885 | Katie Boyle | 1915 | Miss Orintha Neitzel |
| 1886 | Mary A. Donelly | 1916 | Miss Orintha Neitzel |
| 1887 | Julia Boyle | 1917 | Laura E. Reible |
| 1888 | Evelina Schweikhard | 1918 | Elsie Friday |
| 1889 | Evelina Schweikhard | 1919 | Linda J. Brummond |
| 1890 | Ambrose Donnelly | 1920 | Bernadine A. Yost |
| 1891 | Ambrose Donnelly | 1921 | Aleya M. Steinhorst |
| 1892 | William Schmidt | 1922 | Eugenia Bittner |
| 1893 | William Schmidt | 1923 | Amelda V. Remmel |
| 1894 | Gustav Rousseau | 1924 | Amelda V. Remmel |
| 1895 | ? | 1925 | Amelda V. Remmel |
| 1896 | ? | 1926 | Amelda V. Remmel |
| 1897 | ? | 1927 | Amelda V. Remmel |
| | |
| --- | --- |
| Yr End |   Teacher |
| 1928 | Amelda V. Remmel |
| 1929 | Elmer Genzmer |
| 1930 | Elmer Genzmer |
| 1931 | Helen Breslow |
| 1932 | Helen Breslow |
| 1933 | Helen Breslow |
| 1934 | Dorothy Balthazar |
| 1935 | Dorothy Balthazar |
| 1936 | Dorothy Balthazar |
| 1937 | Dorothy Balthazar |
| 1938 | Lucille Gleissner |
| 1939 | Olive Marohl |
| 1940 | Ruth Kutz |
| 1941 | Ruth Kutz |
| 1942 | Bernice Griep |
| 1943 | Colin Yacks |
| 1944 | CLOSED |
<![if !vml]>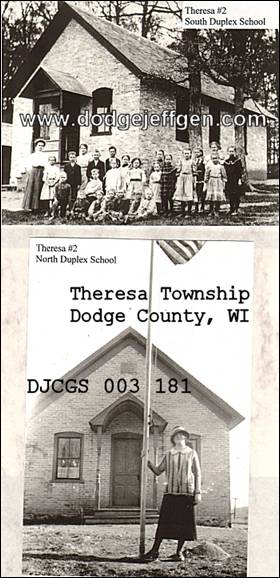 <![endif]>
<![if !vml]>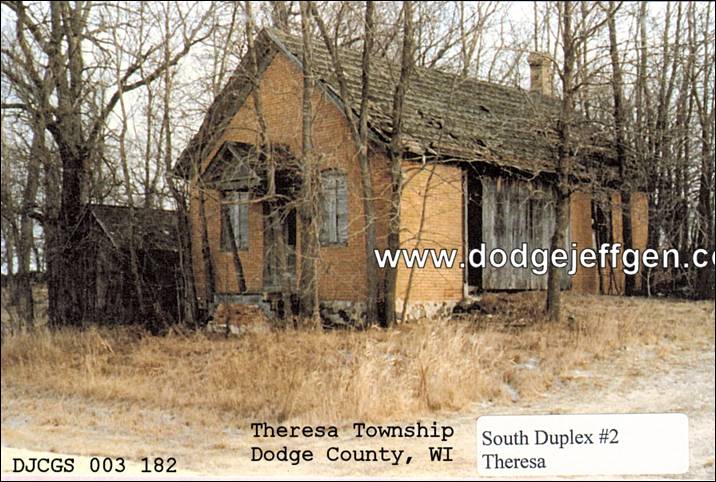 <![endif]>
<![if !vml]>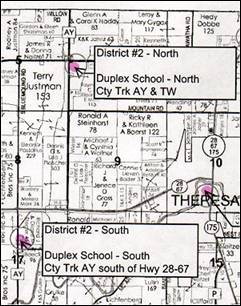 <![endif]>
<![if !vml]>

<![endif]>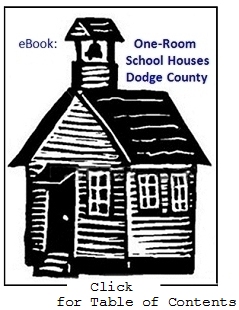 <![if !vml]>

<![endif]>