This file part of www.dodgejeffgen.com website
      One-Room School Houses of Dodge County.  An online eBook
Lighthouse Hill – Lowell & Clyman
District # 8
Lowell Township
Claybank School
Year

Ending

Salary

Teacher's Name

# of

Students

1901

Lena O. Schoenwetter

1902

Mabel Devlin

1903

Agnes Garrett

1904

Paul O. Peters

1905

Charles E. Miller

1906

"

1907

Harry Kasten

1908

Margaret Flynn

1909

Erwin W. Kuhlman

1910

George A. Hartman

1911

Will H. Kleinmann

1912

$40.00/Mo

Erna Lindeman

25

1913

"

"

23

1914

Elma H. Kasten

1915

$45.00/$360.00

"

18

1916

Gertrude C. Muscheid

1917

Elma H. Kasten

1918

Josephine M. O'Mara

1919

Viola Reinhard

1920

Closed

1921

School Closed, Students Transported

8

1922

"

5

1923

Closed

1924

Closed

1925

Alexa Indermuhle

1926

Edna Hardell

1927

"

1928

R.A. Lewandowski

1929

810.00/Yr

Erma Domke

16

1930

900.00

Pearl Elske

13

1931

"

"

15

1932

765.00

Susan C. Meyer

19

1933

"

"

15

1934

675.00

"

14

1935

720.00

"

14

1936

742.50

"

16

1937

765.00

Mrs. Ethel Cravillion

16

1938

810.00

"

18

1939

900.00

"

18

1940

"

"

14

1941

"

"

18

1942

945.00

"

17

1943

1035.00

"

18

1944

1260.00

"

11

1945

1440.00

"

9

1946

1658.90

"

16

1947

1808.75

Loyola Sette Little

15

1948

2025.00

Gwendolyn Vander Schaat

14

1949

2064.00

"

13

1950

Tuition Paid to other schools

1951

"

1952

School Closed
<![if !vml]>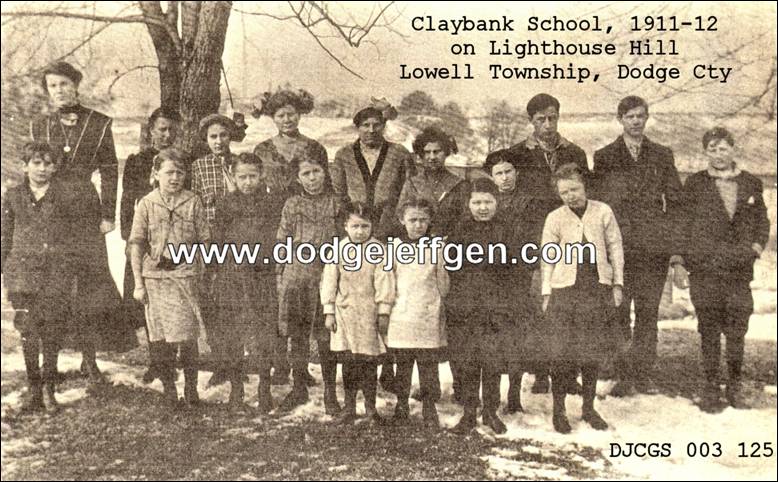 <![endif]>
This is the way it was in the winter of 1911-1912 at the Claybank School on Lighthouse Hill in the township of Lowell.
Teacher of the one-room school that year was Miss Erna Lindemann, Juneau, standing in the rear at the far left.
Pupils next to her are Esther Stofflet, Meta Schultz, Evelyn Indermuehle, Ruby Stofflet, Geneva Wolf, Kathryn Wolf, Walter Stoffler, Arthur Sabatke, Erhard Indermuehle.
In front are Albert Schultz, Frieda Keller, Olga Sabatke, Alexa Indermuehle, Gertrude Schoenwetter, Clara Baker, Viola Schoenwetter, Pearl Jahn.
Among others in the school not present when this picture was taken were Fred Schultz, Paul Sabatke, Gerhard Fehling, Elsie Mecklenberg, Julia Keller, Hattie Will and Carl Fehling.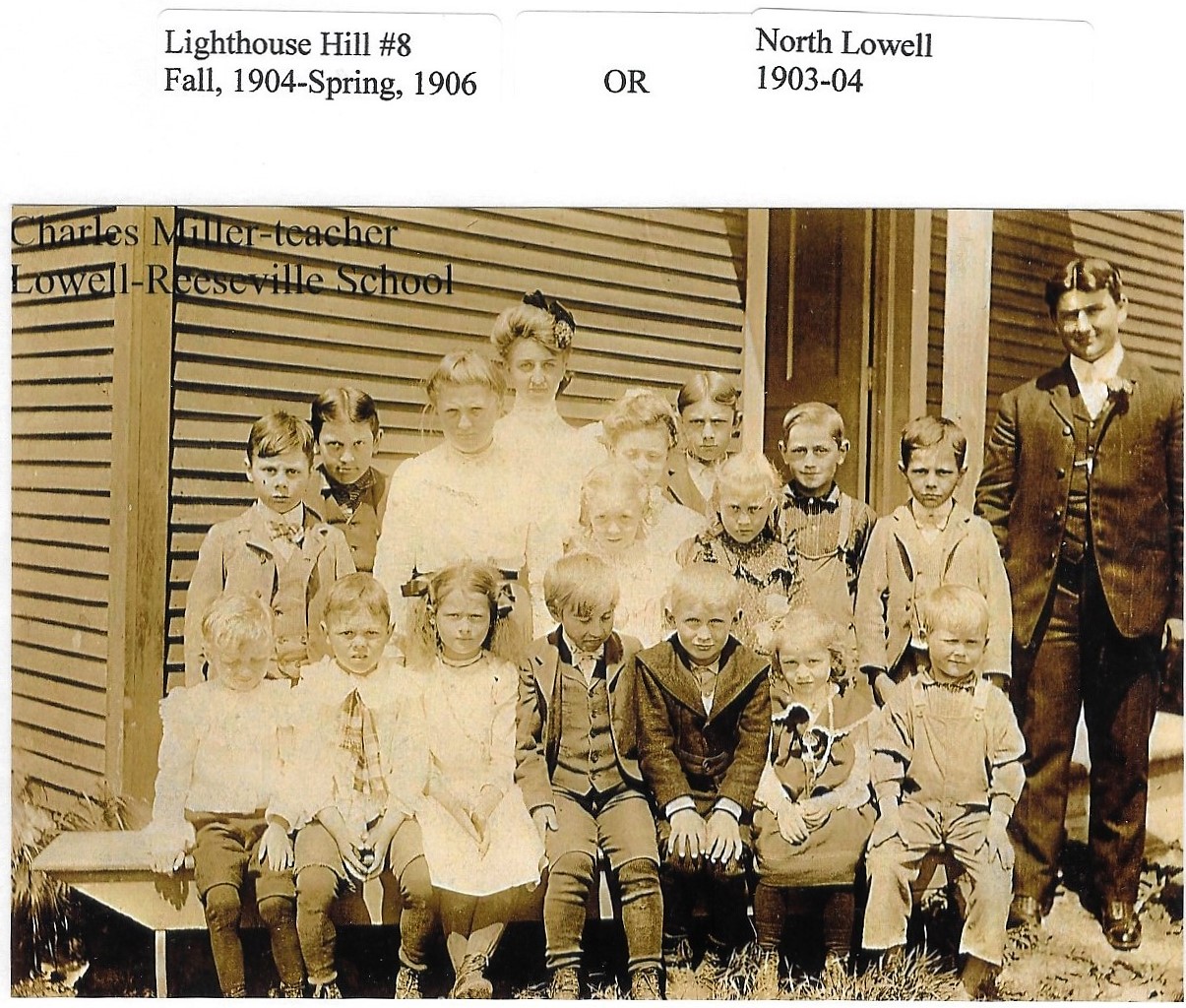 Dodge County Independent News two-page article, a pdf file
<![if !vml]>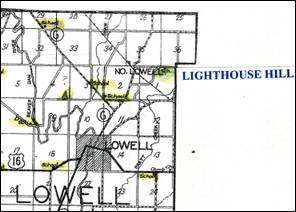 <![endif]>
<![if !vml]>

<![endif]>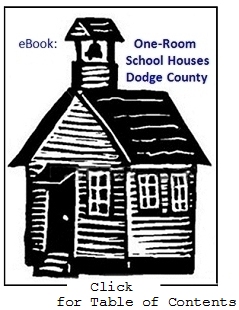 <![if !vml]>

<![endif]>