This file part of www.dodgejeffgen.com website
      One-Room School Houses of Dodge County.  An online eBook
Rural Leader
District # 6
Lomira Township
Yr End

Teacher

Yr End

Teacher

1901

?

1931

Mary Geelan

1902

Edna M. Elkinton

1932

Mary Geelan

1903

?

1933

Mary Geelan, Veronica Steinberg

1904

Bertha H. Seward

1934

Veronica Steinberg, Margaret Naber

1905

?

1935

Margaret Naber, Agnes Radtke

1906

Henry Marquardt

1936

Margaret Naber, Agnes Radtke

1907

Tessie Dyer

1937

Vera Schultz, Jeanette Miller

1908

Tessie Dyer

1938

Jeanette Miller, Olga Kemmel

1909

Freida Zeidler

1939

Olga Kemmel, L.J. Schmidt

1910

Laura Salick

1940

Olga Kemmel, L.J. Schmidt

1911

Edward Schultz

1941

Olga Kemmel, L.J. Schmidt

1912

Edward Schultz

1942

Olga Kemmel, Herbert Scharf

1913

Mary L. Geelan

1943

Olga Kemmel, Herman Schumann

1914

Mary L. Geelan

1944

Olga Kemmel

1915

Mary L. Geelan

1945

Olga Kemmel

1916

Mary Geelan & Mamie Callahan

1946

Cecilia Breit

1917

Mary Geelan & Esther Pietz

1947

Cecilia Breit

1918

Mary Geelan & Esther Pietz

1948

Cecilia Breit

1919

Mary Geelan

1949

Cecilia Breit

1920

Mary Geelan

1950

Cecilia Breit

1921

Mary Geelan

1951

Cecilia Breit

1922

Rudolph Kemmel

1952

Wilbert Kohler

1923

Arthur J. Dihring

1953

Helen Ondrejka

1924

Arthur J. Dihring

1954

Helen Ondrejka

1925

Arthur J. Dihring

1955

Mrs. Helen Gindt

1926

Mary Geelan

1956

Helen Gindt, Betty Bauer

1927

Mary Geelan

1957

Donald Roll, Marjorie Milbrot

1928

Mary Geelan

1958

Donald Roll, Muriel Mankowsky

1929

Marie McCarty, Grades 1-6 and woodworking.

Mary Geelan, Grades 7 & 8.

1959

Grant Gramlow, Muriel Mankowsky

1930

Mary Geelan

1960

Doris Bachman, Muriel Mankowsky
| | | | |
| --- | --- | --- | --- |
| 1961 | Doris Bachman, Muriel Mankowsky | | |
| 1962 | Doris Bachman, Muriel Mankowsky | | |
| 1963 | Doris Bachman, Muriel Mankowsky | | |
| 1964 | CLOSED | | |
<![if !vml]>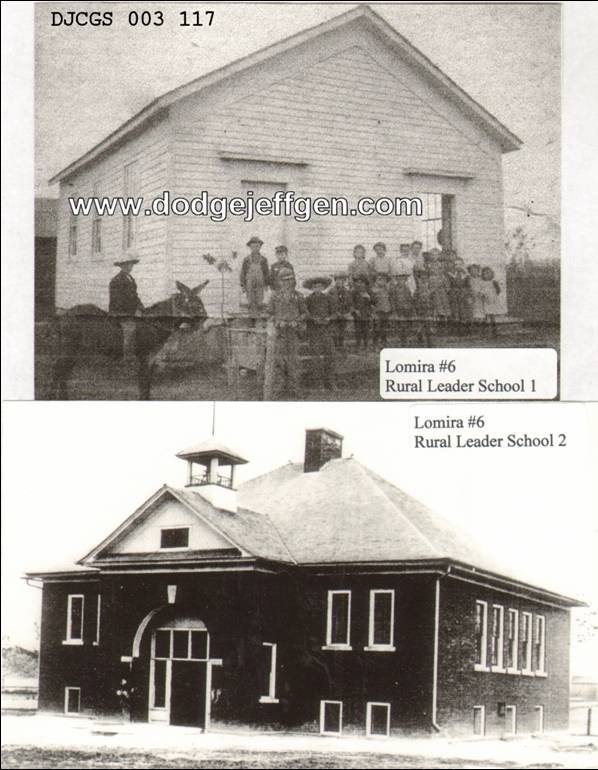 <![endif]>
<![if !vml]>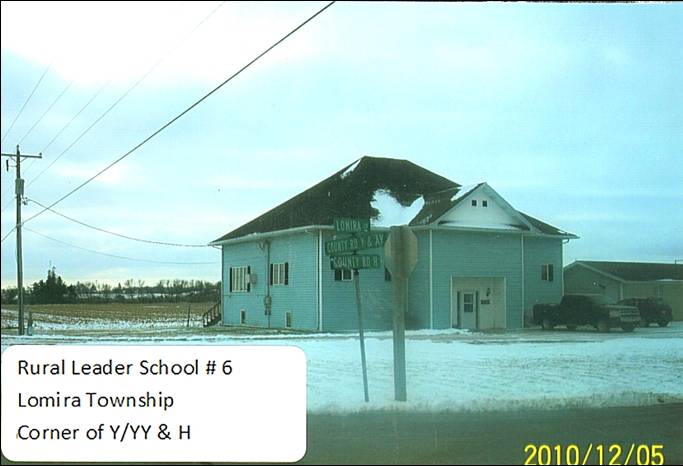 <![endif]>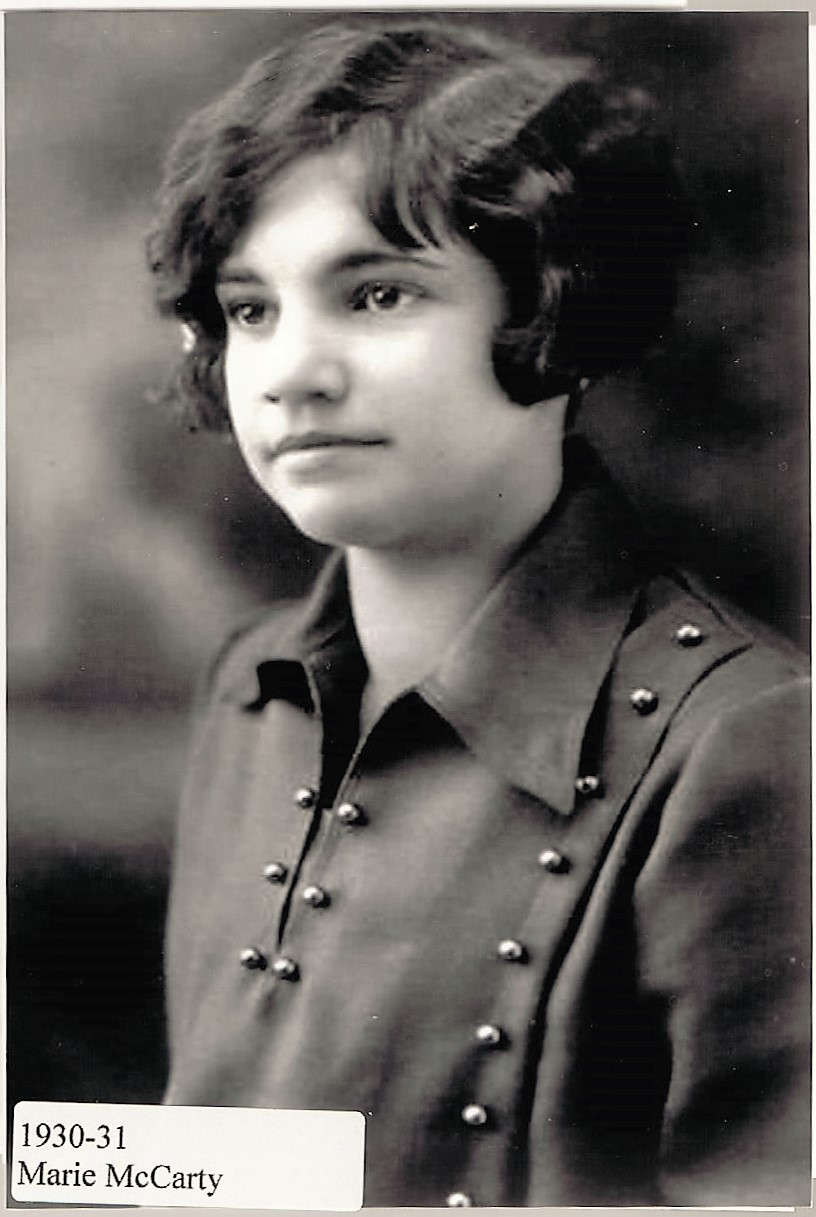 Marie McCarty
Notes by Marie McCarty:
High School graduation exercises were held in the Mayville High School gymnasium on June 12, 1927.  My education continued the following year at the Dodge County Rural Normal School at Mayville, with Mr. L. C. Johnson as Superintendent.  It had a class of 26 students enrolled.  We had as teachers: Mr. Johnson, Miss Bertha Moss, and Miss Marguerite Trowbridge, graduating from that institution of learning the 15th day of June, 1928, ready to teach school in the county.
My first year of teaching was with one of my former teachers, Miss Mary L. Geelan of 185 East Second St., Fond du Lac at Brownsville, Wisconsin, R. 1, near Knowles, where I taught the first six grades all year through, besides the teaching of woodwork.  The following year, I did not teach, but worked in a store in Lomira. 
My last year of teaching followed that fall with the teaching in the Juneau Avenue School, Juneau, Wis., Route 4, where I met Arnold Griep of Watertown and married him
Rural Leader School #6, Lomira Township
Fall 1928 to Spring 1929
Student List for the year:
1st Grade – Lucille Anderson, Geraldine Feilbach, Mary Carollo, Bruno Del Nogaarre
2nd Grade – Erna Del Ponte, Caroline Del Ponte, Mary Testolin, Leona Del Nogarre,
                   Reuben Marquart, Geno Lavarda, Raymond Dohrman,  Roy Dohrman
3rd Grade – Elmira Kuen, Catherine Testolin, Norma Schultz, Theresa Carollo,
                   John Lavarda, Victor Del Ponte, Billy Feilbach, Bruno Valle
4th Grade – Emery Abraham, Lois Marquart, Norbert Schultz
5th Grade – Clara Carollo, Dante Del Ponte, Aurelia Machmueller,  Donald Klieforth
                   Hilbert Kuen
6th Grade – Hollace Abraham, Leslie Pribnow, Arest Batisttine, Marion Flieforth
7th Grade – Anna Del Ponte, Mary Lavarda, Verna Schellfeffer, William Batisttine,
                   Marie Marquart, Leo Carollo
8th Grade – Loretta Schellfeffer, Lloyd Anderson, Leo Valle
<![if !vml]>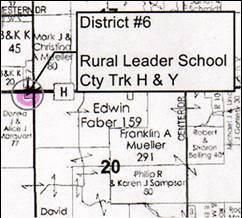 <![endif]>
<![if !vml]>

<![endif]>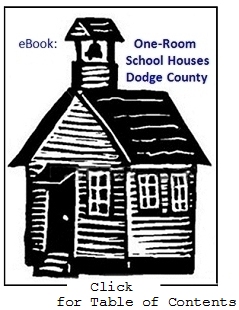 <![if !vml]>

<![endif]>