This file part of www.dodgejeffgen.com website
      One-Room School Houses of Dodge County.  An online eBook
Whittier School
Elba, Columbus, Portland & York
District # 1
Elba Township
Year

Teacher

# Students

1901

1902

Caroline Richmond

1903

"

1904

Amy Oliver

1905

1906

Lydia Raduege

1907

"

1908

Lillian Paepke

1909

Henry Mulligan

1910

Ida M. Kypke

1911

"

1912

"

36

Elba, Columbus

York, Portland

1913

Josephine M. Vick

28

1914

Adolph Schmidt

23

1915

"

26

1916

Ruth Karow

17

1917

Nellie Specht

1918

"

24

1919

Margaret R. Grabmann

31

1920

"

18

1921

"

19

1922

Lorinda Thiede

14

1923

Maurice Mohr

1924

Mary Manley

1925

"

15

1926

Ellen O Connor

14

1927

Ellen Montague

1928

"

16

1929

"

1930

Floyd H. Fairbanks

5

1931

Marcella J. Powers

8

1932

Eleanor M. Reinert

7

1933

"                  "

11

1934

"                  "

15

1935

"                  "       

12

1936

"                  "         

12

1937

"                  "   

12

1938

"                  "

1939

"                  "

1940

"                  "

1941

"                  "

1942

"                  "

1943

"                  "

1944

"                  "

1945

"                  "

1946

Closed
Whittier School, Joint District No. 1, town of Columbus, Elba and York.  Location:  Southeast of Columbus on Duffy Road on what is now the Alvin Nehmer Farm.  The records for this school begin in 1867, although there must have been a school there earlier, as there were 41 students registered for the term of November, 1867, of which 39 had some schooling previous.  The first meeting recorded was September 29, 1867, resolved that O. Harris be Chairman, and voted that the directors be elected by ballot.  Elected were director E. C. Piekett and A. Throwbridge, clerk.  They voted that $32.00 be raised to pay for blank books, that parents of students build board fence to enclose school site, resolved the teacher be at school ½ hour early in severe weather to lay fire, that teacher remain on premises for noon hour lunch, Eliza Johnson was hired as teacher at a salary of $35.00 per month.  Eliza continued to teach there through 1869 when she married Emory Nelson and moved to the West Coast.  July 10, 1885, the board voted to borrow $1200.00 to erect a new school with the building committee: John Stove and Thomas Conlin.  It was also voted to have 7 months of school, 4 winter and 3 summer, and that the Karow sisters be paid $2.00 per month to clean school.  1934 Miss Eleanor Reinert taught until the school closed in 1944, and became a part of Jt. 1, City of Columbus School District.  Written by Addie Berndt, Columbia County History, 1982, Page 65.
COUNTRY ONE ROOM SCHOOLS
The beginning of the one room schools started when the first settlers, who were concerned about the lack of education for their children would gather together and choose a site, clear the ground and build a school.  The expense of building and cost of maintenances being provided by those who had children that would be attending.  No standard text books were used, using only what the children were able to bring from home.
The government exercised no control whatsoever over the schools, was not until 1839 the first law relating to elementary schools was passed, by the act the legislative assembly created the county and school districts.  It was not until 1849 that there was any organized supervision of schools, as there was no tax levied for their support.  From that date until 1862 town superintendents exercised jurisdiction as to granting certification to teachers and supervising the schools.   On Jan. 1 of that year county superintendents assumed the responsibility of their office for the first time in Wisconsin.  It was this year that legislature provided by law the establishment of district schools which shall be free to all children between the ages of four and twenty, and that each town shall be required to raise money by taxes annually, , for the support of common schools.  As more settlers came to Wisconsin, the need for more schools and more teachers, a well qualified teacher was hard to find for the country schools.  Those coming from near by colleges were trained to teach at one or two grade levels or one or two subjects, country schools needed someone who could teach at al levels and all subjects.  This is where the need for county Normal Schools came in the latter part of the 19th century.  Here all efforts were made to train teachers for one room schools.  After the closing of the one room schools in the fifties, thre was no longer a need for County Normals, just as the one room school is part of past history so are the County Normals.    Columbia County History, 1982.  Page 65.
School Program 1899
9:00-9:10 -      Opening exercise
9:10-9:25 –     Arithmetic 7 & 8
9:25-9:40 -      Reading 2
9:40-10:00 –   Reading 3
10:00-10:20 – Reading and History 5 & 6
10:20-10:35 – Open (Recess)
10:40-10:55 – Language 2
10:55-11:10 – Grammar, 7 & 8
11:10-11:25 – Arithmetic, 3
11:25-11:40 – Arithmetic, 5 & 6
11:40-12:00 – Civics, 7 & 8
1:00-1:15 – Arithmetic, 2
1:15-1:30 – Reading, 7 & 8
1:30-1:45 – Language, 3
1:45–2:00 – Drawing and Writing
2:00-2:15 – Geography 5 & 6
2:15-2:30 – Geography 7 & 8
2:40-2:55 – Reading 2
2:55-3:15 – Language 5 & 6
3:15-3:30 – Reading and Spelling 3
3:30-3:45 -  Spelling 5 & 6
3:45–4:00 – Agriculture and Spelling Production Farmer
Submitted by Addie Bernot, Columbia County History, 1982.  Page 65
This schedule entered to show what a typical school schedule may have looked like for the one room schoolhouses. 
<![if !vml]>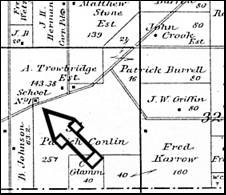 <![endif]>
<![if !vml]>

<![endif]>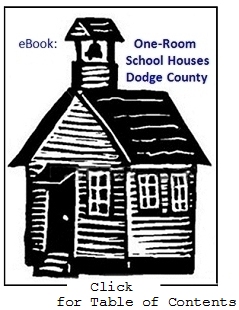 <![if !vml]>

<![endif]>